What does this year look like for you? CLET's Advice for 2020
From the desk of CLET's Managing Director Allen Williams.
Keep Learning
Always remember that education modernises your thinking. So if you find that you cannot escape negative thoughts and you argue with the news or criticise others, enrol in a course to learn something new and update your knowledge. When I meet people who have not studied or participated in any professional development, their opinions are mostly based on very old and out dated information.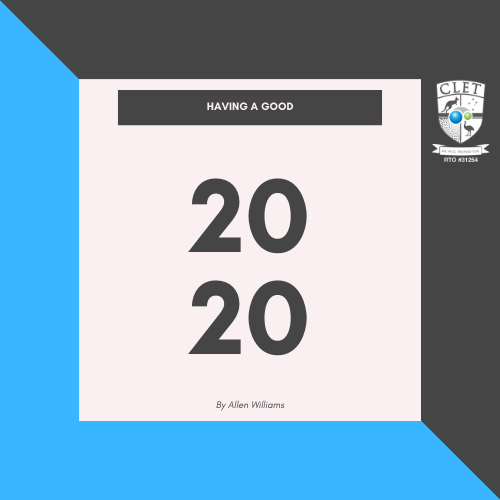 Stay Active
While walking around the local shopping centre, have you noticed how stiff and immobile a lot of people are becoming? Or is this you? With the changing workplace and use of computers and watching of TV we just don't move the same as past generations. Go for a daily walk, join the gym and go 3 times a week, ride your bike or head out into the garden on the weekend. Whatever it is, stay mobile. The body is designed to move, not sit..if your work is in front of a computer, invest in a stand up desk, where the height can be adjusted to different heights at the click of a button, they are a magic invention, I have one!
Limit Watching The News
I don't know about you, but if I don't watch the news on TV, I have a better day. This does not mean you don't keep up with what is happening in the world, but seek the information from sources that are not negative in their delivery, they don't use words to sensationalise the story or the presenter has an opinion when they are not qualified to comment.
Also remember to check your sources for accuracy. Usually, this is not relying on the media to provide you with new information that you then consider to be fact, they just don't have the time to explain important and complex issues in any depth. Form your own opinions and do your own research on issues that interest you. Better again, study it. A good educational institution develops their course material from empirical research, meaning it is based on fact and current industry best practice, not uninformed opinion.
Surround Yourself With Good People
Take stock of who you spend your time with, at work and socially. Are they adding value? Can you rely on them for a good conversation? Do they challenge you to be a better version of yourself?
One great place to meet good people is a sporting club.
RPL A Qualification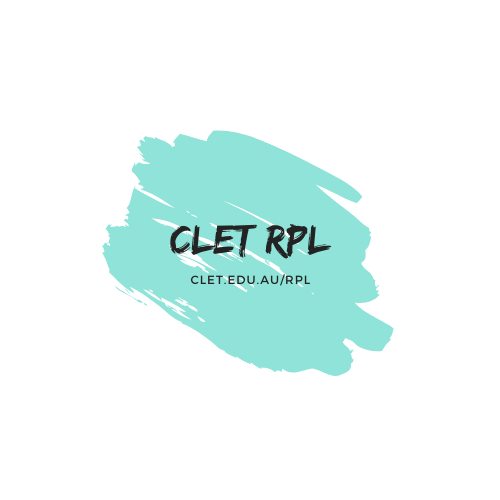 Click here for my full profile
If you have been in the workplace for many years and do not have any formal qualifications to support your experience, make 2020 the year you formalise your achievements with a Nationally Recognised Qualification by submitting an obligation free online CLET RPL ASSESSMENT FORM and have your knowledge, skills and achievements reviewed and assessed by CLET's RPL team and receive a professional report that will provide you with an outcome that records what qualifications your career achievements match. If there are any gaps the team will inform you on what study options are available.
Travel
Travel = life experience. Our world is now multicultural and I see some Australian's really struggle with this and become closed off to the new opportunities and qualities other can share and we can benefit from. Each year, or every other year, give yourself permission to travel to a part of the world that has always interested you. To travel the world is not only an amazing experience, but the learning and memories are irreplaceable and cannot be taken away from you. See how people just cross the road in Vietnam (scary - cars and scooters do not stop at crossings) and you will understand their confusion when visiting Australia. Walk or should I say climb part of the Great Wall of China and you will see their commitment and dedication to their country, WOW what an achievement. Travel Europe and be impressed with how they can switch from speaking one language to an other with ease. Visit the Vatican in Rome and that will just blow you mind, the list goes on and on.
The power of world travel can see a closed mind, open. It can influence new ideas and your appreciation of others who may have a different upbringing, skin colour or beliefs. World travel will provide you with an understanding that just sharing a simple smile with someone who cannot speak your language is a priceless learning experience that shows we do not have to speak the same language, have the same skin colour or beliefs to want the same things in life and feel the same in our hearts. Our true connection starts with, we are all human and we can then work it out from there. 
Eat Well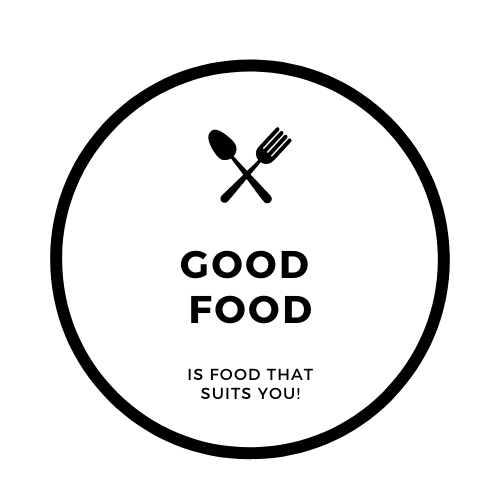 Food, are you confused, I am!
Every day we are bombarded with don't eat carbs, eat more protein, no hang on, it must be plant based. Stay off dairy, eat less red meat, eat chicken but not the skin. No wait, juices are better, no their not, too many calories. Gee, no wonder the majority of us are struggling to know what to eat. Stuff it, lets go to Maccas..
Learn More About Available Technology and Apps
If you blink in the modern day you will miss what new devices, software and apps are available.
These are exciting times and my advice is to think through what you are spending a lot of time doing and research what devices and software are available that would make life easier and take care of the more mundane tasks.
Of course, it is not possible to list everything available, but to give you an example:
Replace your scanner machine with a scanner App on your smartphone
Replace the classroom with a Learning Management System (LMS)
Use online meeting software and save on time and travel
Use Internet phones to run your office and send staff home
Replace the standard vacuum with a cordless
For number 2, this is a great opportunity for the modern trainer and training organisation, but will need a strong commitment in learning new technologies and time in front of the computer learning how to use software, designing and building course resources for online delivery.
I commenced researching LMS technology during my Bachelor of Adult and Vocational Education degree in 1996-2000 and implemented it into my TAFE teaching in the early 2000's and then into CLET's online training strategy in 2006. CLET has been using a LMS and emerging technologies and software to provide a flexible and modern online study environment for CLET's students ever since.
What Can Make Life Easier
Reflect on what creates frustration during any one day or what do you find a drag and work towards fixing this. 
Examples may include:
Cleaning the house everyday. remember it is easier to clean and tidy smaller areas regularly, compared to cleaning the a whole house of mess every two months. 
Build your fitness to match what you need to achieve physically on a daily basis
Ask for help when you are struggling to keep up at home or work (this may also include using software)
Apply for RPL with the view of seeking new employment opportunities, qualified!
Order your food online and have it delivered if you cannot make the supermarket when you need to
Work a second job for a short period of time to achieve a financial goal
Study a qualification to learn more about a new topic of interest
Learn From Successful People
At CLET, we have been a RTO for 14 years now and in the VET industry for over 20 years. Over time we have noticed people starting in the industry copy what we do, sometimes they copy a little too much, and are a little blatant, but we see this as a compliment and we are happy to help if that is what they need to get started. After all, why not learn from someone who has been doing what you want to do for a long time and are successful. Just be careful not over step any legal boundaries by using other's intellectual property (IP) and fail to seek permission to use it and acknowledge where you got it from.
If you wish to be successful and cannot come up with any ideas for yourself, my advice is to take notice of successful people and watch what they do and say. It doesn't matter if you like them or not, you are looking for what makes them different and can this help you. Why are they achieving at a high level and others do not? If you find that you are criticising them in your thoughts or openly, then you need to open your mind and remove the tall poppy from your thinking, it is blinding. 
A few things to think about when observing successful people:
Is it their work ethic? - Most people say they work hard, but successful people don't stop working.
Is it just luck? - The harder successful people work, the more luck they appear to have. Most of the time it has nothing to do with luck, but successful people create their own luck. I call it achievement.
Do they take more risks? - Successful people do not stay inside their comfort zone, not a lot of achievement happens if you stay there. Feel the fear and do it anyway is something I live by.
Are they just likeable and charismatic? - There are many likeable people around us, but what makes some more successful than others?
Who you follow is up to you. Where do you start? When someone speaks (could be anyone), do you take notice? Start there! 
What is the dictionary definition of successful?
'accomplishing a desired aim or result' - this could mean anything (doesn't always need to be about money)
'having achieved fame, wealth, or social status' - (or is this more you?)
My definition of successful is:
If you wake up everyday and feel 'contentment', then you are successful.
'You do not need to win lotto if you feel content, you have already achieved everything you need!' - Allen Williams
If you are not content, the question you need to ask yourself is, what is missing? Who do I need to take notice of to help me answer this question? Sometimes that person is 'YOU'!
Up Date Your Resume
Your resume should be a well presented and organised document that is a record of your career and achievements. A poorly maintained and out of date resume may affect your motivation to seek opportunities.
If you are unsure where to start or how to present your resume, Microsoft provide these RESUME TEMPLATES to help.
Remember, to an employer, if you are not prepared to maintain and present an up to date and processionally presented resume to share your experience and qualities when asking for employment with their organisation, the message you are sending is not very promising.
Look For A Job Adjustment
Are you happy in your current employment?
If the answer is no, you may consider the following:
Do some professional development to re-spark some interest in your current position
Ask for more responsibility
Go for a promotion
Ask for a transfer
Look for a career change and investigate what is involved
Submit a RPL application with CLET to formalise your experience with a Nationally Recognised Qualification. It feels good and is rewarding. Then go for a promotion or go for that new job!
Study something, anything of interest
Start your own business and work for yourself
Be Free!
Do you feel trapped? Give yourself permission to free your thoughts! Come out of your head and have a look around, if you find something is trapping you, change it. You may be surprised on how clear your day becomes.
Create A Photo Board
If you need something simple but effective to brighten your day, jump into those hundreds of photos in your phone, buy a nice multi-photo frame from K-Mart and put them on the wall to enjoy every day.
Posted by
CLET
on 20/01/2020
Share this:
---